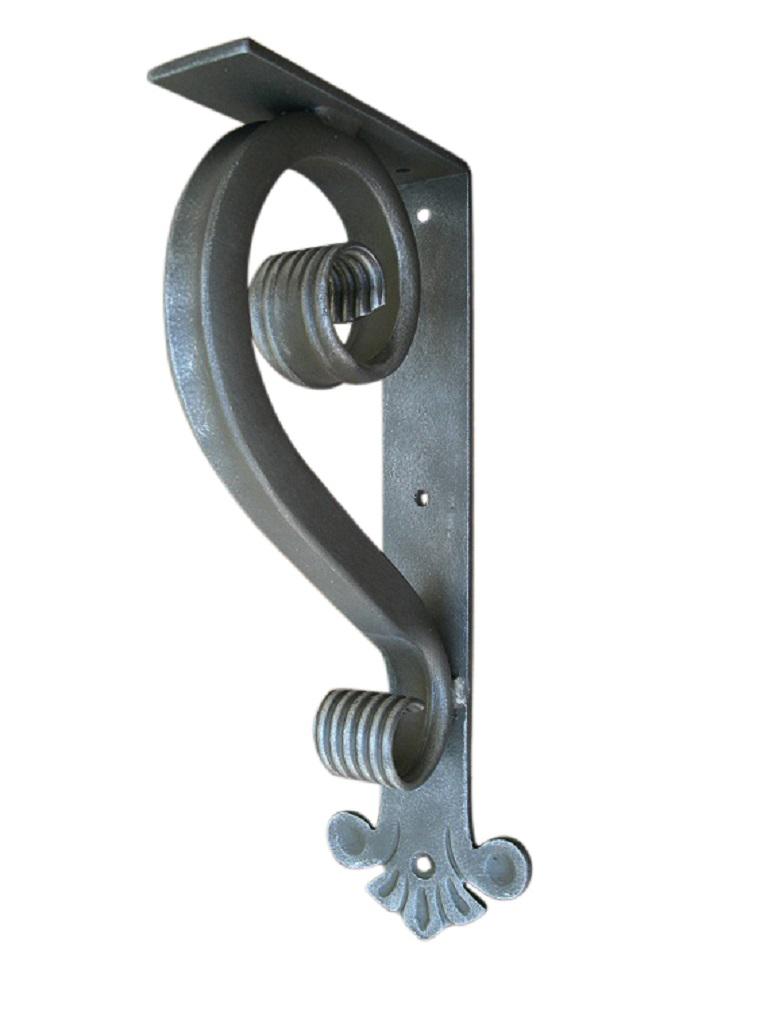 Our 5-8″ Iron Brackets are an attractive and durable way to support smaller shelves, corbels,  mantels & more! Available in several unique finishes ideal for both interior and exterior use.
A smaller heavy duty iron angle bracket or metal corbel support that is unique, decorative and ideal for interior and exterior use.
While, you discover many angle brackets on the market, we hope you consider the quality and benefit of our product. First of all, our iron angle support brackets are made of the best iron and each are hand forged. And, we offer the best in craftsmanship with variety in style and sizes.
Because, you want unique and decorative metal corbels, understand that our iron brackets are superior for interior and exterior use. We hand applied our finishes for a unique look and a long lasting product.
And, with these small 5″ to 8″ metal corbels, you have the choice of all our fine finishes.
Also, customers know, when they see product like this, quality and craftsmanship are important in creating the best look. In addition, our customer service can't be beat.
In conclusion, here at Shoreline Ornamental Iron we look for ways to bring custom design and detail to our products. Interior designers look for detail in order to create the best in design. Here, is visual, and, at the same time, best in design and quality in an indoor and outdoor wrought iron angle bracket.
Finally, we appreciate our customers, since they understand craftsmanship is different from mass production and that each of our products are handmade and hand finished, giving each iron piece its uniqueness. There are no two exactly alike. We are glad we can offer great iron products with such character.
Have any questions about this product? Please feel free to pick up the phone and give us a call. We are here to answer any questions you may have.
FREE SHIPPING!
Veteran Owned Business U.S.A.
Display 15 Products per page