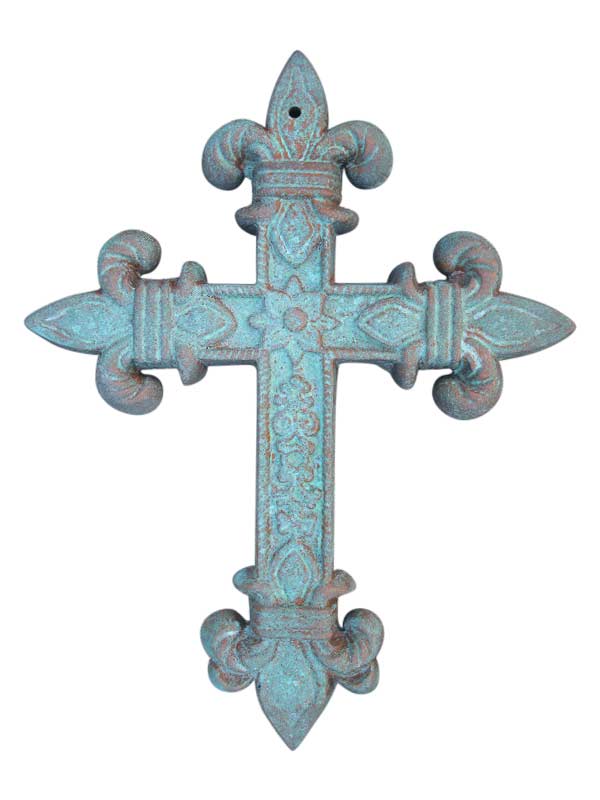 Fill Empty Wall Spaces By Adding Decorative Christian and Catholic Home Decor Accents – Vintage Celtic Cast Iron Wall Crosses. We offer Artistic Large Metal Wall Hanging Crosses in Rustic Hand Finishes
Fill empty wall spaces by adding decorative Christian and Catholic home decor accents with our vintage Celtic cast iron wall crosses. Ideal for interior or exterior display.
Whether, you are shopping for yourself or a special person, our artistic cast iron crosses have it all. And, be assured each cast iron wall hanging cross is hand finished in our fine finishes.
Also, we have several sizes and styles to choose from, making it your shopping experience fun. Again, if you are looking for that perfect gift, consider one of our beautifully finished wall crosses.
Also, customers know, when they see product like this, quality and craftsmanship are important in creating the best look. In addition, our customer service can't be beat.
In conclusion, here at Shoreline Ornamental Iron we look for ways to bring custom design and detail to our products. Here, is visual, and, at the same time, best in design and quality in an indoor and outdoor unique cast iron cross.
There are no two wall hanging crosses exactly alike. We are glad we can offer great iron products with such character.
Have any questions about this product? Please feel free to pick up the phone and give us a call. We are here to answer any questions you may have.
FREE SHIPPING!
Veteran Owned Business U.S.A.
Display 15 Products per page