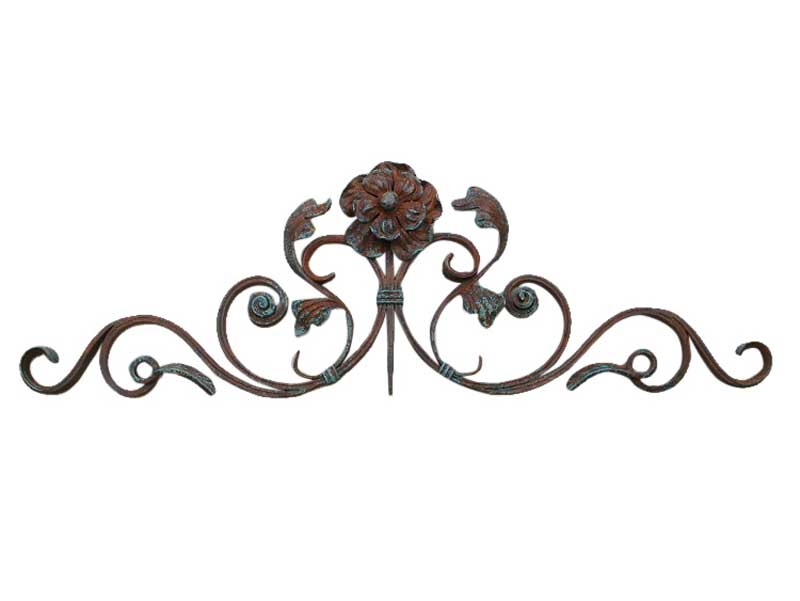 Create a Modern/Contemporary or Rustic/Tuscan Atmosphere Indoors or Outdoor with Hanging Wrought Iron Wall Art. We offer a great selection of Heavy Duty Metal Wall Art
Some people are very athletic and agile, some are not. For instance, take standing up on a surfboard.
If you think anyone can stand up and surf down the face of a wave, on their first try, you will quickly say, "Wipe Out!" That's where being a bit on the agile side comes in.  Having confidence in yourself is good too. And, having natural ability really helps. But, surfing, like many sports, is a balance sport with lots of variables. It's not a sport you want to get discouraged with either. It's supposed to be, and is, lots of fun, once you get an understanding of what to do and when to do it.
Decorating and design is a bit the same way. It may look easy, and for some it does come natural. Those with that natural design and decorating ability are able to put colors, textures and products together to make beautiful form and function. It's like being on the surfboard with natural agility, and it gets easier in time as your confidence improves.
Appreciation for interior & exterior spaces that have good design can be very rewarding when your design ideas come together successfully.
Here at our website, we want to supply you with a product that gives you design awareness and a product you will be more than happy to incorporate in your decorating design ideas and projects.
Having quality in beautifully sculpted welded iron art is something that will be loved and appreciated when placed in your design setting. Just as we appreciate a surfer who can carve and sculpt the face of a wave with full control.
We are proud to provide you will a nice selection of wrought iron wall decor that is different, unique and will look striking in an exterior or interior setting.
Each piece of our metal wall art decor is hand finished in our stunning durable finishes. We have 7 finishes that can be applied to your metal wall decor piece. Each finish is ideal for indoor or outdoor use.
Let us know if you have any questions. We are here to answer inquiries and assist you in making the best choice for your need.
And, if you are interested in finding out more about surfing, check out this site for some good and fun information http://www.surfinghandbook.com/knowledge/beginners-surfing-tips/
FREE SHIPPING!
Veteran Owned Business U.S.A.
Display 15 Products per page